The Ten Commandments - Bible Verses and Importance Today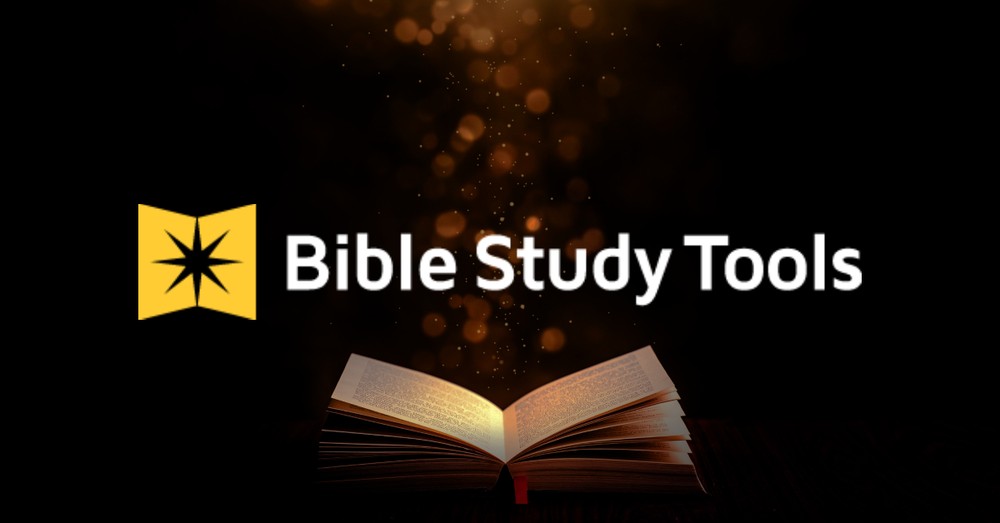 The 10 Commandments were given to the Israel nation through Moses. The nation of Israel was now free from slavery in Egypt and was camped around Mount Sinai when thunder, lightning, a thick cloud, and the sound of trumpets signaled God's presence. Moses met with God, and the 10 Commandments were written for the people to follow.
The Ten Commandments are a set of moral guidelines from the Bible that are meant to provide a basic code of conduct for believers to live by. The Ten Commandments are as follows:
The Ten Commandments
(Read the entire chapter of Exodus 20 in the Bible section below.)
Importance of the Ten Commandments
Three months after God delivered the Israelites from Egypt, He gave Moses the Ten Commandments. Written in stone by the finger of God, each of these statutes was collectively meant to show the Israelites God's standard of holiness. This standard would give His people a glimpse of God's character, prove to them that they could never attain righteousness on their own, and plant in their hearts a longing for salvation that would be realized through the sacrifice of God's Son—Jesus. "So the law was our guardian until Christ came that we might be justified by faith." (Galatians 3:24)
The Ten Commandments are still relevant today, as they provide a guide for living a moral and ethical life. They can be used as a tool for self-reflection and understanding how our actions relate to honoring God and loving our neighbor.
Bible Story of the 10 Commandments
God's chosen people, Israel, had suffered under Egyptian bondage for over 400 years. He heard their cries, and from a burning bush, God commissioned Moses to lead His people to freedom. Three months after the Exodus, the Israelites found themselves in the wilderness of Sinai.
At the foot of Mt. Sinai, God spoke to Moses again and gave him an important message to relay to the thousands of wandering Israelites. "You yourselves have seen what I did to Egypt and how I carried you on eagles' wings and brought you to myself. Now if you obey me fully and keep my covenant, then out of all nations you will be my treasured possession." (Exodus 19:4-6)
Before that time, God had not issued an official set of laws or specific regulations for His people to obey, nor were they aware of His new covenant. But that would soon be remedied. After two days of consecration and preparation, the people of Israel gathered around the foot of the mountain to hear the word of the Lord.
Only Moses and Aaron were permitted to ascend Mt. Sinai to be in God's near presence, but God's voice thundered through smoke, fire, earthquake, and trumpet blast to reach the ears of the trembling masses that stood at the foot of the mountain.
Each Commandment's Bible Meaning
The ten laws that God gave the Israelites at Sinai have come to be known as The Ten Commandments or the Decalogue, "a Hebrew expression, which occurs three times in the Old Testament and literally means 'ten words.'" The first four commandments deal with the Israelites' responsibility to God, and the final six commandments address the Israelites' responsibility toward each other. Here is a summary and brief explanation of the ten commandments found in Exodus 20:
Why Did God Give These Laws to the Israelites?
God chose Israel as His own special possession. (Deuteronomy 7:6-9) But their sinful nature, inherited from Adam, kept the Israelites separated from their Holy Father. Out of love for His people, God set Israel apart and provided the law as a first step in His master plan to reconcile Himself with fallen humanity.
The Old Testament lists 613 laws that governed ancient Hebrew society. The ten commandments were part of God's moral law. All these laws served as guardians, guardrails, and teaching tools to help the Israelites understand God's expectations and to demonstrate to them that they could never live up to those expectations through their own human efforts. (Romans 3:20; 5:20; 7:7-8)
The law was also an expression of God's grace. (Ezekiel 36:26) Because the Israelites couldn't master righteous living on their own, Priests continually offered blood sacrifices on behalf of every violator. (Leviticus 17:11) Without the law, the Israelites would not have recognized their need for atonement. And the required means for atonement—shed blood—foreshadowed the one-time redemptive sacrifice that would be provided through the Lamb of God, Jesus Christ. (John 1:29)
Do the 10 Commandments Apply to Christians Today?
The Ten Commandments are essential to our Biblical heritage and integral to every Christian's origin story. When Jesus died on the cross, He didn't "abolish the law." Instead, He did something far greater, fulfilling the law. "Christ is the culmination of the law so that there may be righteousness for everyone who believes." (Romans 10:4)
Believers are set free from the law, which was powerless anyway because of our sinful nature because God sent His own righteous Son to be our once-and-for-all sin offering. (Romans 8:2-4)
When someone accepts Christ by faith, the Spirit of God comes to abide inside that person. And when we live "according to the Spirit," all those laws that Jesus fulfilled are manifest through us in the form of His righteousness. This salvation is God's new covenant of grace that replaces the old covenant of law. (Hebrews 8:6, Jeremiah 31:31)
Although the free gift of salvation is offered with no strings attached to all who believe, the New Testament offers instructional guidelines to help new Christians learn what walking by faith means. In fact, most of the original ten commandments are recognized in the New Testament as principles for Christian living. So, what's the difference? If Christians are still called to live by God's standards, how does that differ from adherence to the law?
The differences are astounding. The Old Covenant law demanded compliance or death. The New Covenant was set into motion through the obedience of the only One who could measure up to God's standards. In love, Christ laid down His life for us—while we were yet sinners. Those who are saved love Jesus because He first loved us. It's that love that compels Believers to take up our cross and follow Him.—Law vs. Love (Romans 13:8-10)
Under the Old Covenant, God's chosen people were slaves to sin, a condition made apparent by rules and regulations. Through the New Covenant, Christ not only secured our freedom from slavery, but He also initiated our adoption into God's family. We are no longer slaves to sin but heirs of God and joint heirs with Christ. Slaves vs. Heirs (Galatians 4:4-7)
Under the Old Covenant, even David, a man after God's own heart, failed to meet God's righteous requirements. Why? Because all David's self-effort amounted to filthy rags. Through the New Covenant, the indwelling Holy Spirit manifests Christ's righteousness through the life of a surrendered Believer. Self vs. Spirit (Galatians 5:16-26)
By living out our love for the Father and love for others, through Christ's power—we are given the desire and the ability to "obey his commands. And his commands are not burdensome." (1 John 5:3)
Why Are the Ten Commandments Still Important?
The Ten Commandments are vital to understanding the Holy nature of God as it contrasts with our fallen, sinful nature. The Commandments also played an essential role in God's overall redemptive plan.
Our modern culture has a habit of dodging moral absolutes, re-identifying sacred truths, and systematically removing all concrete standards of conduct. Even though most Believers understand their freedom from the law, through Christ, the Ten Commandments are an essential tool in our evangelistic arsenal to help the deceived world rightly define right from wrong.
The Good News is only Good News if a sinner recognizes the death sentence they face due to their unbelief and consequent sin. The Ten Commandments act as a mirror to reveal the filth that only Jesus can erase.
Use the articles, videos, and audio found below to further your understanding of the significance and relevance of the 10 Commandments in our lives now.
Annette Marie Griffin is an award-winning author and speaker who has managed and directed children's and youth programs for more than 20 years. Her debut children's book, What Is A Family? released through Familius Publishing in 2020. Annette has also written a curriculum for the character growth and development of elementary-age children and has developed parent training seminars to benefit the community. Her passion is to help wanderers find home. She and her husband have five children—three who have already flown the coop and two adopted teens still roosting at home—plus two adorable grands who add immeasurable joy and laughter to the whole flock.
Photo credit: ©GettyImages