"Thanks Be To God" - Bible Meaning of 1 Corinthians 15:57
Updated
November 17, 2023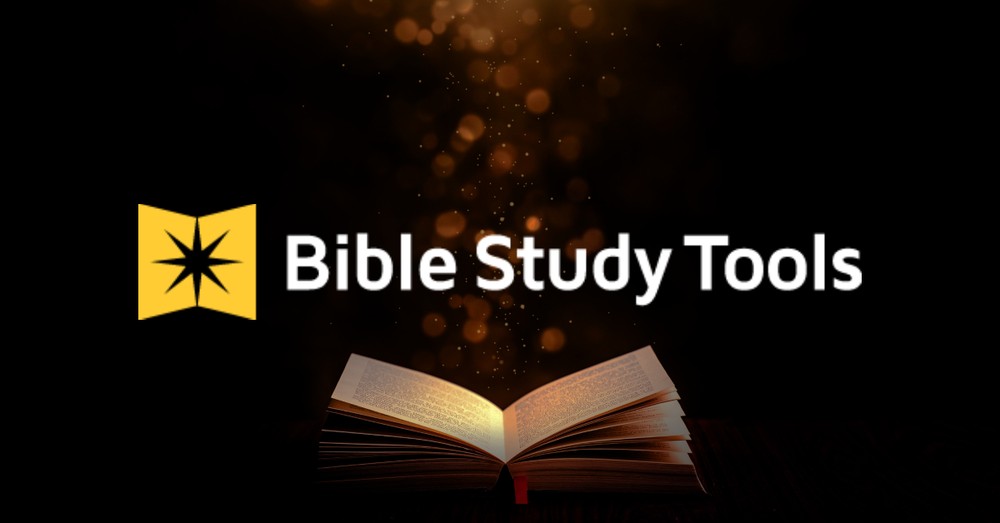 "But thanks be to God! He gives us the victory through our Lord Jesus Christ." (1 Corinthians 15:57)
The Bible phrase "thanks be to God" for Christ's victory is found in the book of 1 Corinthians, chapter 15. Apostle Paul is the author and was writing to a church in the city of Corinth. This city was filled with false teachings and division. Paul writes a very convicting letter to them that is now part of the biblical canon. Paul warns against many things wrong in their church but also has this amazing encouragement!
"Thanks be to God" is found at the end of the letter. In this section, Paul has been talking about the resurrection of Christ. Although we commemorate Christ's death because it paid the price for our sins, Paul reminds us the resurrection is the key to living a full Christian life! A victorious life is found in the fact that Christ arose! Death is defeated, and we no longer are captive to sin when we believe in Jesus Christ as Savior.
"Thanks Be To God!" In Context
55 "Where, O death, is your victory? Where, O death, is your sting?"

56 The sting of death is sin, and the power of sin is the law.

57 But thanks be to God! He gives us the victory through our Lord Jesus Christ.

58 Therefore, my dear brothers and sisters, stand firm. Let nothing move you. Always give yourselves fully to the work of the Lord, because you know that your labor in the Lord is not in vain.
The Apostle Paul inspires the Corinthian church to give thanks to God for the victory of Christ over death and sin. We join in Christ's victory by believing in Him and following His commandments. Paul encourages them (and us) to "stand firm" and give ourselves fully to the work of the Lord. We can continually give thanks to God in our actions and repentance to follow His example and commandments.
"Give Thanks" Bible Verses
The message of giving thanks to God is not just in Paul's letter to Corinth but throughout the scriptures and especially the New Testament:
1 Thessalonians 5:18 - "Give thanks in all circumstances; for this is God's will for you in Christ Jesus."
1 Chronicles 16:34 - "Give thanks to the Lord, for he is good; his love endures forever."
Psalm 35:18 - "I will give you thanks in the great assembly; among the throngs I will praise you."
Ephesians 5:20 - "Giving thanks always and for everything to God the Father in the name of our Lord Jesus Christ"
Colossians 3:17 - "And whatever you do, in word or deed, do everything in the name of the Lord Jesus, giving thanks to God the Father through Him."
Application of "Thanks Be To God"
Sarah E. Frazer gives a wonderful explanation of how we can apply the phrase "thanks be to God" in our lives and hearts:
As Christians, we know joy is more than a feeling of happiness. It is a state of the heart. Paul is telling the Christians that God deserves the "thanks." This is not just an action on our part, but a heart bent. Yes, God commands us to give thanks, but another way to see 1 Corinthians 15:27 is to just recognize that thanks belongs to God.

It is not just the act of giving thanks, but recognizing this "thanks" or "gratitude" already belongs to God. Many other passages in scripture help to show us this as well. These verses remind us our hearts can always give thanks!
"With praise and thanksgiving they sang to the Lord: He is good; his love toward Israel endures forever. And all the people gave a great shout of praise to the Lord, because the foundation of the house of the Lord was laid." Ezra 3:11
"I will give thanks to you, Lord, with all my heart; I will tell of all your wonderful deeds." Psalm 9:1
"For from him and through him and for him are all things. To him be the glory forever! Amen." Romans 11:36
"The Son is the image of the invisible God, the firstborn over all creation." Colossians 1:15
Why We Should Give Thanks to God
According to Paul in his letters, there are many reasons to give thanks. See some of the reasons Paul gives us for giving God thanks in these Bible verses about God's love and care for us. As you read these verses, think: what did you do to deserve any of this? How does Christ play a role in these things?
1. Deliverance from sin! "Thanks be to God, who delivers me through Jesus Christ our Lord!" (Romans 7:25)
2. God's grace! "I always thank my God for you because of his grace given you in Christ Jesus." (1 Corinthians 1:4)
3. God hears our requests! "Do not be anxious about anything, but in every situation, by prayer and petition, with thanksgiving, present your requests to God." (Philippians 4:6)
4. We share in Christ's inheritance! "And giving joyful thanks to the Father, who has qualified you to share in the inheritance of His holy people in the kingdom of light." (Colossians 1:12)
Be edified by the Word of God with Thanksgiving Bible Verses to save as inspiration.
"But thanks be to God which giveth us the victory...
God gives us the victory over sin the sting of death, over the law the strength of sin, and over death and the grave; and which will be the ground and foundation of the above triumphant song in the resurrection morn, as it is now at this present time of praise and thankfulness to God: and it is all
...through our Lord Jesus"
He has the victory over sin; He has put it away by the sacrifice of himself; He has finished and made an end of it; for though it reigns over his people before conversion, and dwells in them after it, yet in consequence of his atonement for it, it loses its governing power through the Spirit and grace of God in regeneration, and entirely its damning power over them, and in the resurrection morn will not be so much as in being in them; the view of which now fills them with joy, thanksgiving, and triumph.
Christ has obtained a victory over the law; he has stopped its mouth and answered all its demands; he has been made under and subject to it; he has obeyed its precepts, and bore its penalty, and has delivered his from the curse and condemnation of it so that they have nothing to fear from it; it is dead to them, and they to that: he has also abolished death by dying and rising again, so as that it shall have no more dominion over him; and he has abolished it as a penal evil to his saints; and though they die, they shall not always remain under the power of death, they shall live again, and with him forever.
He has conquered the grave by rising out of it himself, and living for evermore, having the keys of the grave in his hands, and will at the last day oblige it to give up its dead, when his victory over this, with respect to his people, will be abundantly manifest: now this victory, in all its branches, is given by God to believers; they are made to share in all the victories of Christ their head, and are more than conquerors through Him.
But this is not by merit, but by gift, the gift of God the Father, who gives his Son, and all things with him that are his; and this gift is a distinguishing one; it is given to us, and not to others; and which therefore calls aloud for praise and thankfulness. The title of the "ninth" psalm may be rendered "to the conqueror over death" or "that is the author of victory over death, even to the Son, a psalm of David" (Psalms 9:1).
Excerpt from John Gill's Commentary
---
This article is part of our larger resource library of popular Bible verse phrases and quotes. We want to provide easy-to-read articles that answer your questions about the meaning, origin, and history of specific verses within Scripture's context. We hope that these will help you better understand the meaning and purpose of God's Word in your life today.
Listen to our Daily Bible Verse Podcast Now!
The views and opinions expressed in this podcast are those of the speakers and do not necessarily reflect the views or positions of Salem Web Network and Salem Media Group.