Thanksgiving Day is the most popular day of the year to say a prayer or blessing together as a family. Whether you are looking for a short thanksgiving prayer to say before your Thanksgiving Day dinner or seeking a new way to say thank you to God for today, you have come to the right place! We have collected our favorite thanksgiving prayers and blessings that are short and simple but yet full of meaning.
Whether you are a religious family or not - giving thanks can be a blessing to your heart and soul. Imagine how your faith and trust could grow if you spoke these words of thanksgiving throughout the year? God wants to you experience the rich life that comes from a heart of gratitude - a life that knows joy and peace. May these short thanksgiving prayers inspire you and your loved ones today.
Family Dinner Blessing
Father, We have gathered to share a meal in Your honor. Thank You for putting us together as family, and thank You for this food. Bless it to our bodies, Lord. We thank you for all of the gifts you've given to those around this table. Help each member of our family use these gifts to your glory. We thank you and praise you for today and every day you give us.
For Thanksgiving Day Meal
Father, Praise You for friendship and family! Thank You for bringing us together today to share a meal. The people in our lives bring us such joy, and we are grateful for time spent in fellowship together. Help us use this time to bond closer as a group, and learn to love each other more.
A Thanksgiving Prayer For the Simple Things
Thank you, God, for all your blessings to me and my family; for the strength you give me each day, and for all the people around me who make life more meaningful. Amen.
To help you in thanking God, we created a 30 Days of Gratitude Prayer Guide HERE. Download and print this guide to keep with you as a reminder of God's love and promises.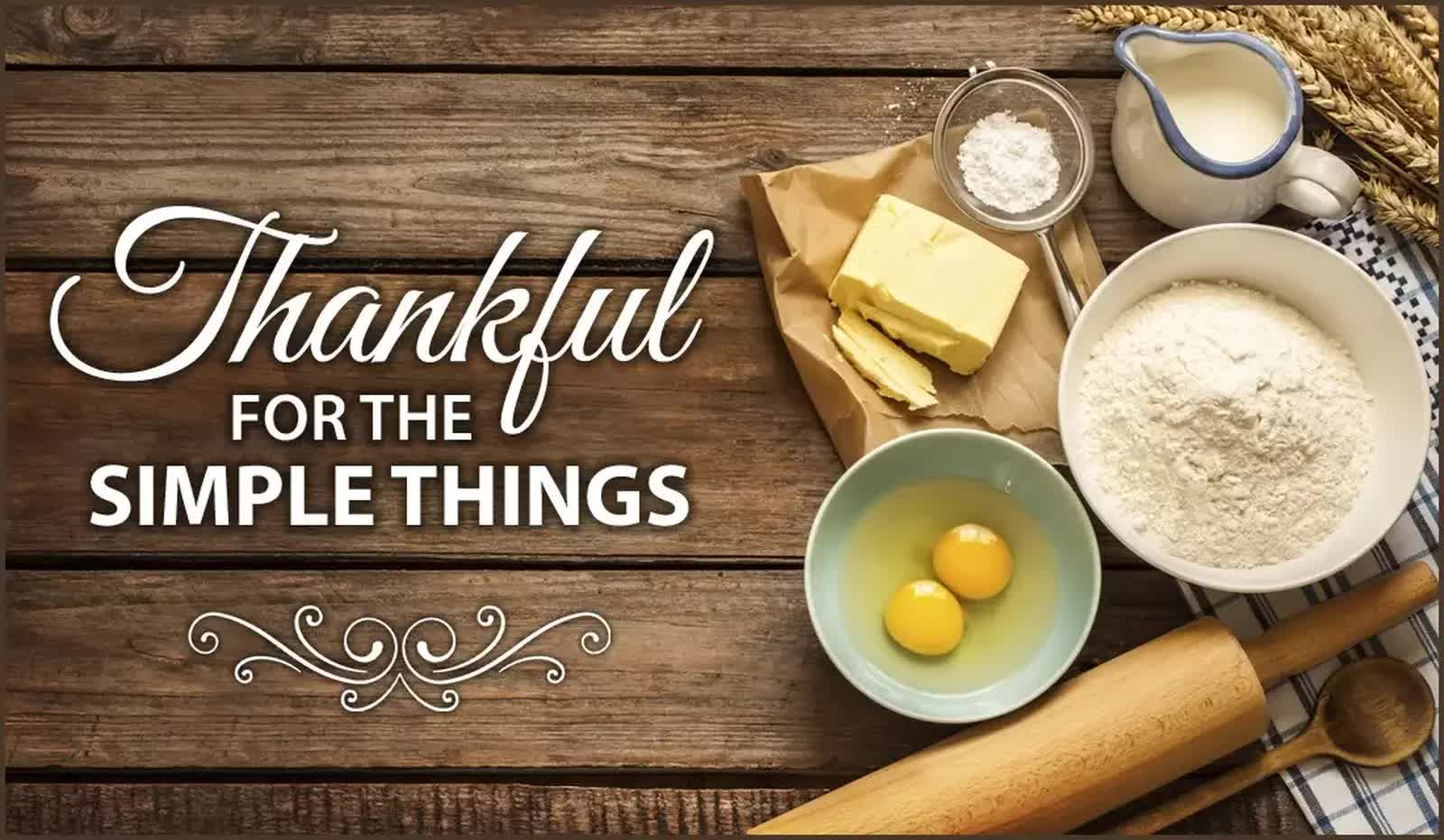 Thank You For Blessings
Lord, forgive me for focusing more on the negatives in my life than the positives. Thank You for Your blessing of love, grace, mercy and eternal life. Fill my heart with Your spirit this Thanksgiving so I can be thank-full. In Jesus' Name, Amen. - Tracie Miles
A Prayer for a Truly Thankful Heart
Lord, teach us to offer you a heart of thanksgiving and praise in all our daily experiences of life. Teach me to be joyful always, to pray continually and to give thanks in all my circumstances.
Thankful For Every Day Blessings
Oh God, You are so good. You are faithful and gracious and You have blessed me beyond measure. Thank you for everyday blessings to which I have become accustomed, but never want to take for granted: clean drinking water, electricity, food in my pantry, hot showers, a roof over my head, and a bed to sleep in.
Thank You, Father
God, Thank You for being the perfect Father. Thank You for loving us, blessing us, and caring for us. In Jesus' Name, Amen.
A Prayer for Gratitude
Thank you for your amazing power and work in our lives, thank you for your goodness and for your blessings over us. Thank you that you are Able to bring hope through even the toughest of times, strengthening us for your purposes. Thank you for your great love and care.
A Prayer of Thanks for Past Year and Year Ahead
Dear God, Thank you that you make all things new. Thank you for all that you've allowed into our lives this past year, the good along with the hard things, which have reminded us how much we need you and rely on your presence filling us every single day.
We ask that you would provide for our needs, we ask for your grace and favor. We pray for your blessings to cover us, we pray that you would help us to prosper and make every plan that you have birthed in our heart to succeed. We pray that others would take notice of your goodness and could not help but to say, "These are the ones that the Lord has blessed." - Debbie McDaniel
For Daily Joy
Dear heavenly father, please help me to accept both life's little challenges and Your restoring help with grace and gratitude. Help me remember that no problem is too large or too small for me to call out to You. Please help me remember that a heart can be filled in with joy every day, not just the easy days. In Jesus' Name, Amen. - Kelly Barbrey
Praise for Blessings
Dear God, thank You for the ways in which You continue to bless me each day. Please help me to continue to praise You for the unmerited favor that You have shown me. In times when I have tried to understand it all, please forgive me and remind me that You are sovereign. In Jesus' Name, Amen. - Kirstyn Mayden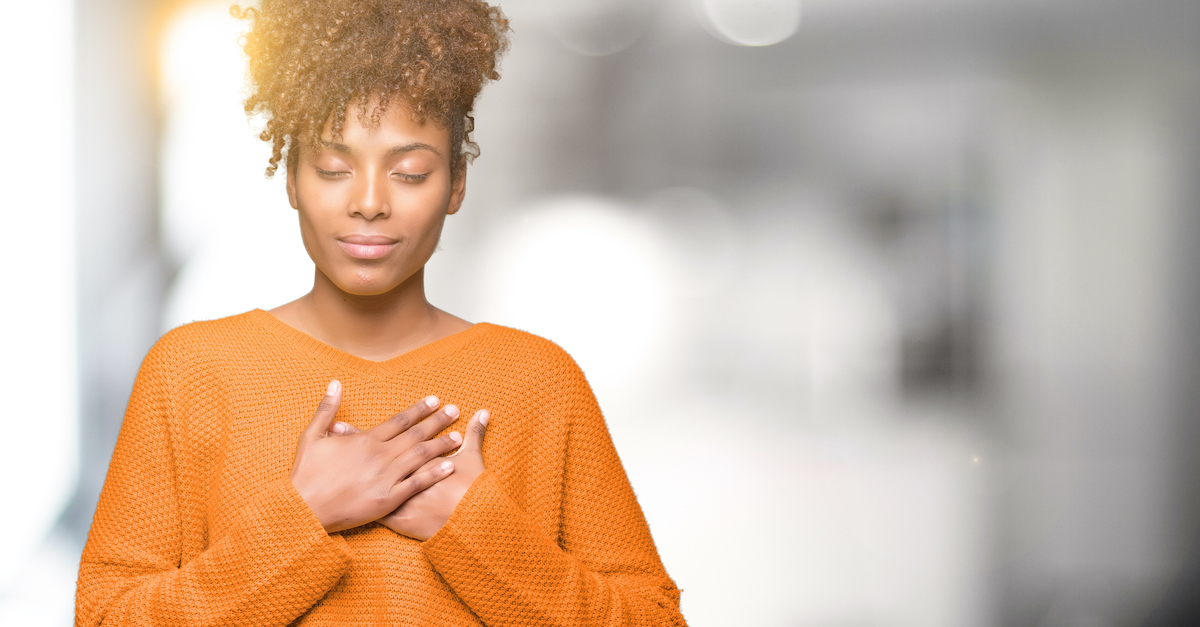 For Faith, Hope, Love
Jesus, Make us grateful. Give us eyes to see what it is that really makes us blessed, and forgive us when we allow our gratitude to extend only to those blessings which can be measured in "likes." For we know that when all else fades, faith, hope, and love remain (1 Corinthians. 13:13). In Your Name, Amen. - Katie Harmon
The Lord's Prayer
Our Father in heaven, Hallowed be your name, Your kingdom come, Your will be done, On earth as it is in heaven. Give us today our daily bread. And forgive us our debts, As we also have forgiven our debtors. And lead us not into temptation, But deliver us from the evil one." - Matthew 6:9-13
For an Attitude of Gratitude
Dear Heavenly Father, I thank You for the truth found in Your Word. May I plant it deep into my heart so that when the storms of life come I can draw strength from it. I pray that You will help me have a thankful heart. I long to have an attitude of gratitude. In Your Precious Name, Amen. - Jamy Whitaker
Grateful for Today
Heavenly Father, I am so grateful today. My heart overflows with gratitude. For eyes that see. For ears that hear. For fingers that grasp. For knees that bend. For lungs that breathe. I am so thankful for my family, my home, my Savior. Today, I ask for nothing and thank You for all things. In Jesus' Name, Amen. - Sharon Jaynes
Prayer of Jabez
"Oh that you would bless me and enlarge my territory! Let your hand be with me, and keep me from harm so that I will be free from pain." - 1 Chronicles 4:10)
A Prayer to Focus on Gratefulness
Dear Lord, help me when I start letting details of the holidays, annoying frustrations or unmet expectations distract me from all the reasons I have from You to be abundantly and eternally grateful. Help me have a heart full of thankfulness every day, but especially on the specific day set aside to be grateful for You. In Jesus' Name, Amen. - Tracie Miles
A Prayer For God's Blessings
You promise us good things. You promise to pour out blessings in the sight of all, to let your goodness be evident to a world desperately in need of you. May we be the recipients. May we put ourselves in a position to receive, to recognize the blessings that fall from heaven. May we be counted among those who experience your blessings as we hide ourselves in you. - Dena Johnson
Thank You For New Mercies
You are merciful. Thank you for fresh mercies every morning (Lamentations 3:22-23). I'm grateful that You have removed my sins as far as the east is from the west, that when I confess my sins You are faithful to forgive me and cleanse me of all unrighteousness (1 John 1:9).
Make a joyful noise unto the Lord, all ye lands. Serve the Lord with gladness: come before his presence with singing. Know ye that the Lord he is God: it is he that hath made us, and not we ourselves; we are his people, and the sheep of his pasture. Enter into his gates with thanksgiving, and into his courts with praise: be thankful unto him, and bless his name. For the Lord is good; his mercy is everlasting; and his truth endureth to all generations.
For Abounding Grace
Lord, thank you for your abundant, abounding grace. Thank you that we don't have to earn a drop of the mighty river of grace that flows freely for us today. Thank you for the unexpected, unmerited favor you've showered on my life. Help me put myself in the path of your love and grace. Help me not neglect the disciplines I need to meet with you regularly and to drink from the water of life. Thank you for your rich love. Amen. - David Mathis
Thanks For a New Day
Good morning, Lord! Today's a new day, a chance for a new start. Yesterday is gone and with it any regrets, mistakes, or failures I may have experienced. It's a good day to be glad and give thanks, and I do, Lord. Thank you for today, a new opportunity to love, give, and be all that you want me to be. - Rebecca Barlow Jordan
Give to the Lord, O families of the peoples, Give to the Lord glory and strength. Give to the Lord the glory due His name; Bring an offering, and come before Him. Oh, worship the Lord in the beauty of holiness!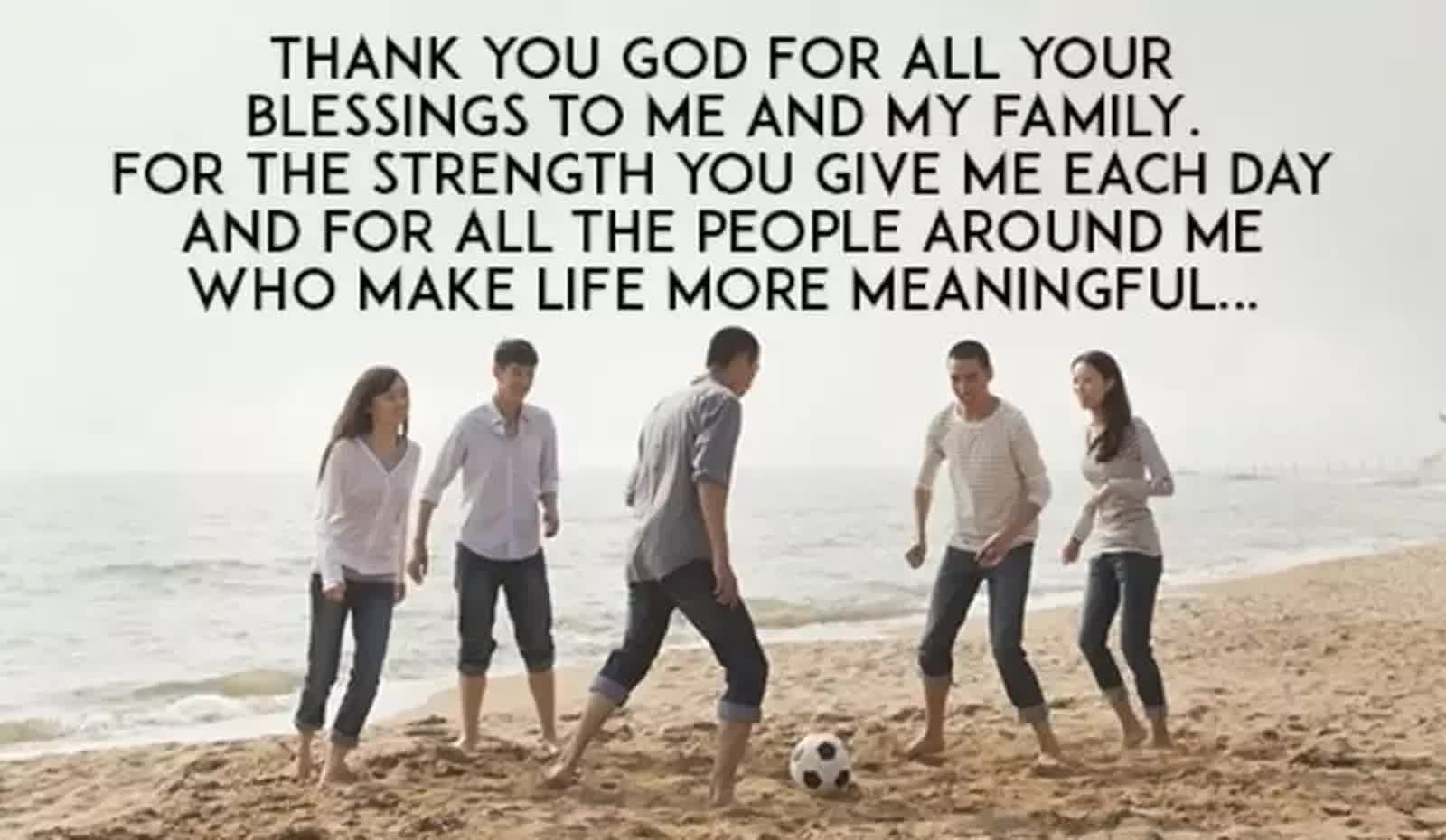 Thank you Lord!
Lord, I thank You for coming to earth so You could redeem me. When I think of the extent to which You were willing to go in order to save me, it makes me want to shout, to celebrate, and to cry with thankfulness. You love me so much, and I am so grateful for that love. Without You, I would still be lost and in sin. But because of everything You have done for me, today I am free; my life is blessed; Jesus is my Lord; Heaven is my home; and Satan has no right to control me. I will be eternally thankful to You for everything You did to save me! I pray this in Jesus' name! - Rick Renner
God, You Are Good!
Lord, I am thankful for Your goodness in my life. You have saved me, delivered me, redeemed me, and changed me. My entire life is marked by Your supernatural goodness and mercy! It is true that You have showered me with nonstop blessings - and today I want to take this opportunity to thank You for every good thing You've done in my life. - Rick Renner
A Prayer to Cultivate Gratitude
Lord, I want to cultivate a grateful heart. Please help me, Lord, and open my eyes so that I can see all that I have to be thankful for. Enable me to recognize Your hand of blessing in my day to day life. Help me to express gratitude to You daily, for that is Your will (Ephesians 5:19-20). Julie Gillies
May God bless you richly this year as you seek to live a life of gratitude!