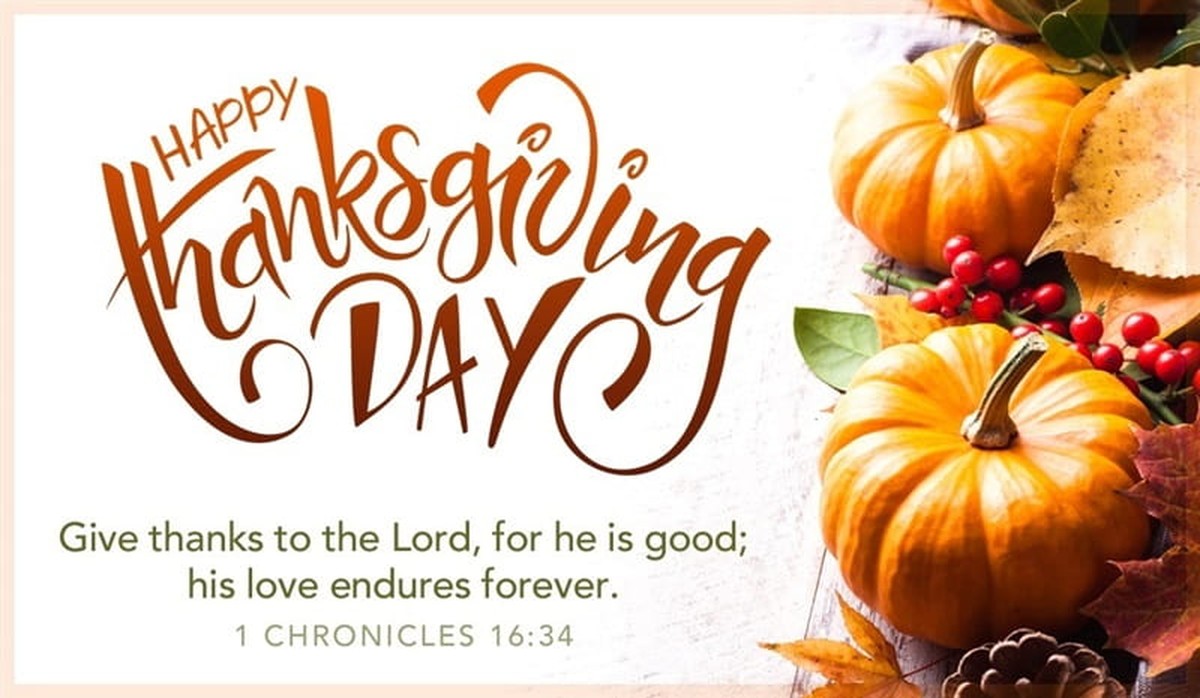 Bible Verses for Thanksgiving - Be encouraged with Scripture on why we should give thanks and how to express our gratitude. It's so easy during the holiday season (or any time of the year!) to be overwhelmed with all the tasks and activities to do that we forget to stop and reflect on why we should be celebrating. Take a minute to stop and read these thanksgiving Bible verses as you meditate on all the ways God has blessed you! Read these verses out loud to thank God and praise Him for the good that surrounds you.
"Oh give thanks to the Lord, for he is good, for his steadfast love endures forever!" Psalm 107:1
"I will give to the Lord the thanks due to his righteousness, and I will sing praise to the name of the Lord, the Most High." Psalm 7:17
We also want to provide you with our favorite thanksgiving prayers for you and your family - here you can find both short Thanksgiving dinner prayers for before the meal as well as longer prayers that give your mind and heart time to reflect. These are also wonderful to say any day of the year as you seek to experience a heart of gratitude! - 20 Thanksgiving Prayers to Encourage and Inspire
Below is a collection of Thanksgiving Bible Verses to help you focus your heart and mind on gratitude:
Download a beautiful copy of Printable Thanksgiving Bible Verses to print and share around the table!