How - and Why - Should We "Bear One Another's Burdens"?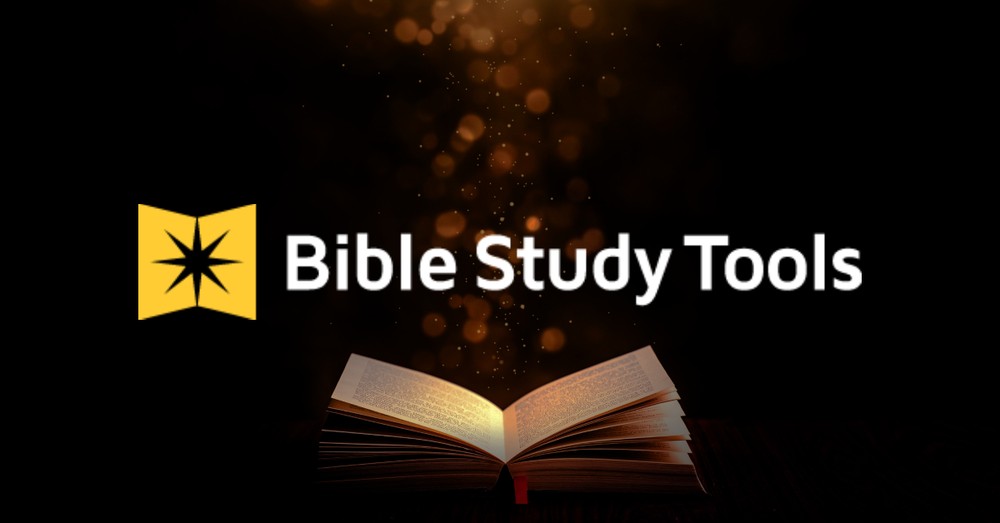 "Bear one another's burdens, and so fulfill the law of Christ" (Galatians 6:2).
One of the beautiful things about being a Christian is that you are not alone. God intentionally connects you with other believers and one of the reasons is so we can strengthen and encourage each other. One of the ways we do this is by bearing each other's burdens or taking up the cause for someone else. We are instructed to do this, but what does it really mean to bear one another's burdens?
What Does Bear One Another's Burdens Mean?
The word to bear in the Greek can mean to take up or to carry away. The word burden can also mean weight. When you consider this verse in context, it means we should be taking up or carrying away the weights that others are carrying. In other words, no one should ever go through situations alone. This is one of the responsibilities of the body of Christ.
Even Jesus, after being whipped and beaten, had his cross carried by Simon of Cyrene. The bottom line is we need each other. For every person there will come a point where you are overwhelmed by the weight of life. In those moments you will be grateful that there is someone there to help you carry that weight.
I am reminded of a time in my life when my late wife was battling cancer and I was in the hospital with her in Philadelphia. We lived in NYC at the time. On this day I was overwhelmed by the weight of the situation. I called two good friends of mine because I had no strength left for that day. These friends got in their car and drove down from NYC to Philadelphia, which is about a two-hour drive, just to spend the day with me and encourage me. In this moment they were bearing my burden and I was so glad they were there for me.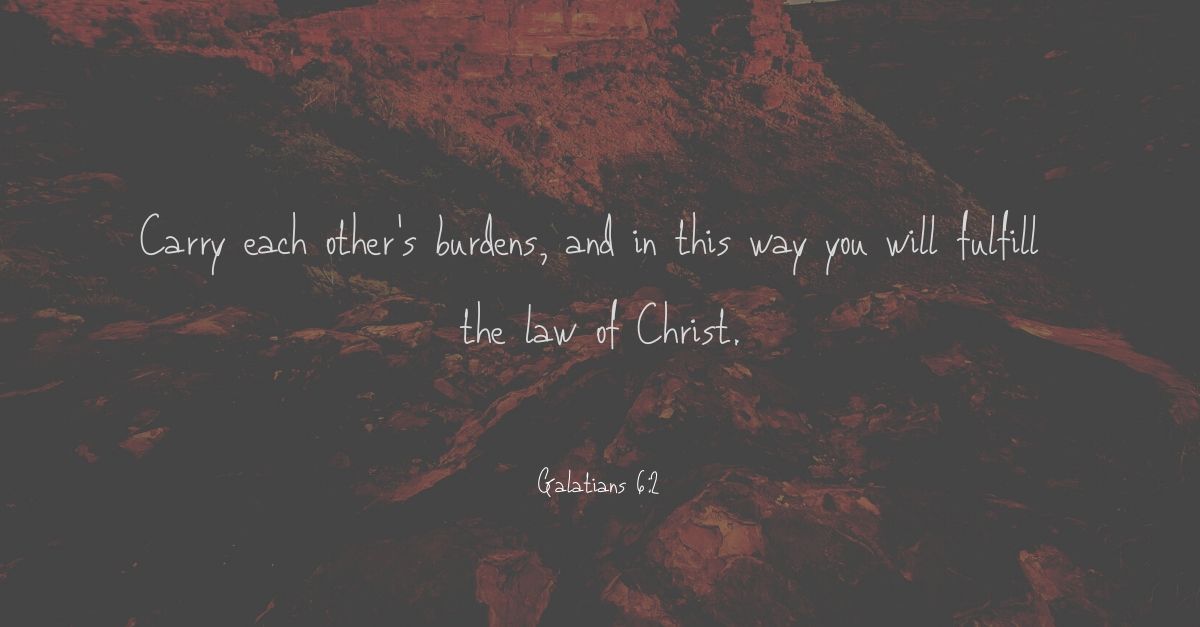 Photo credit: SWN Design
Galatians is Paul's letter to the churches of Galatia, which were primarily made up of Gentile believers. This church had been infiltrated by the Judaizers who were trying to get the Gentiles to convert to Jewish laws and traditions before they came to Christ. Paul's letter is a reminder to them of the gospel they had received and the freedom that comes with it.
As we approach chapter 6, Paul is nearing the end of this letter and he is giving them some final encouragements. One of those is the encouragement we see in verse 2. There is something interesting to highlight in the verse.
"Bear one another's burdens, and so fulfill the law of Christ" (Galatians 6:2, emphasis added).
The irony is that in a church infiltrated by Judaizers, Paul tells them something very similar to what Jesus said. Remember Jesus said, and I will paraphrase, love God and love your neighbor as yourself. These two things sum up the entire law and the prophets. Paul is in essence reminding them what it means to bear one another's burdens. Doing so allows them to fulfill what Jesus said.
How Do We See People "Bearing One Another's Burdens" Elsewhere in the Bible?
There are many different examples to use to show people bearing one another's burdens in the Bible, but I want to focus on one with Moses.
"The Amalekites came and attacked the Israelites at Rephidim. Moses said to Joshua, 'Choose some of our men and go out to fight the Amalekites. Tomorrow I will stand on top of the hill with the staff of God in my hands.' So Joshua fought the Amalekites as Moses had ordered, and Moses, Aaron and Hur went to the top of the hill. As long as Moses held up his hands, the Israelites were winning, but whenever he lowered his hands, the Amalekites were winning. When Moses' hands grew tired, they took a stone and put it under him and he sat on it. Aaron and Hur held his hands up—one on one side, one on the other—so that his hands remained steady till sunset. So Joshua overcame the Amalekite army with the sword" (Exodus 17:8-13).
Quite honestly, this is probably one of the best examples of what it means to bear one another's burdens. I think within this story there are some important lessons that can help us understand why this is so important.
1. They recognized his fatigue.
To be a burden bearer you first have to be a burden "carer" (I know it's probably not a word but it rhymes well). What I mean by that is you have to be willing to see the weight on others and care enough about that person to want to do something about it.
Aaron and Hur recognized that Moses was getting tired and they cared enough to lift the weight he was carrying. My friends did the same thing with me. This is what Paul means when he says bear one another's burdens.
2. They came alongside him.
Recognizing the situation is wonderful, but they didn't stop there. Pay attention to what they did. They took away or carried away the weight he was bearing. He was allowed to sit down so he could rest and they positioned themselves next to him. It was if they were saying, to use an old slang term, "we got your back."
3. The stayed until the work was done.
The last part of this is such an important part of what it means to bear one another's burdens. You have to stay until the job is done. If you don't, then the person is no better off than if you had not helped them in the first place. To truly bear a burden you need to be willing to walk with and stand by a person until the very end. Remember the definition is to take up or carry away the weight someone else is bearing. This requires you to see it all the way through just like Aaron and Hur did.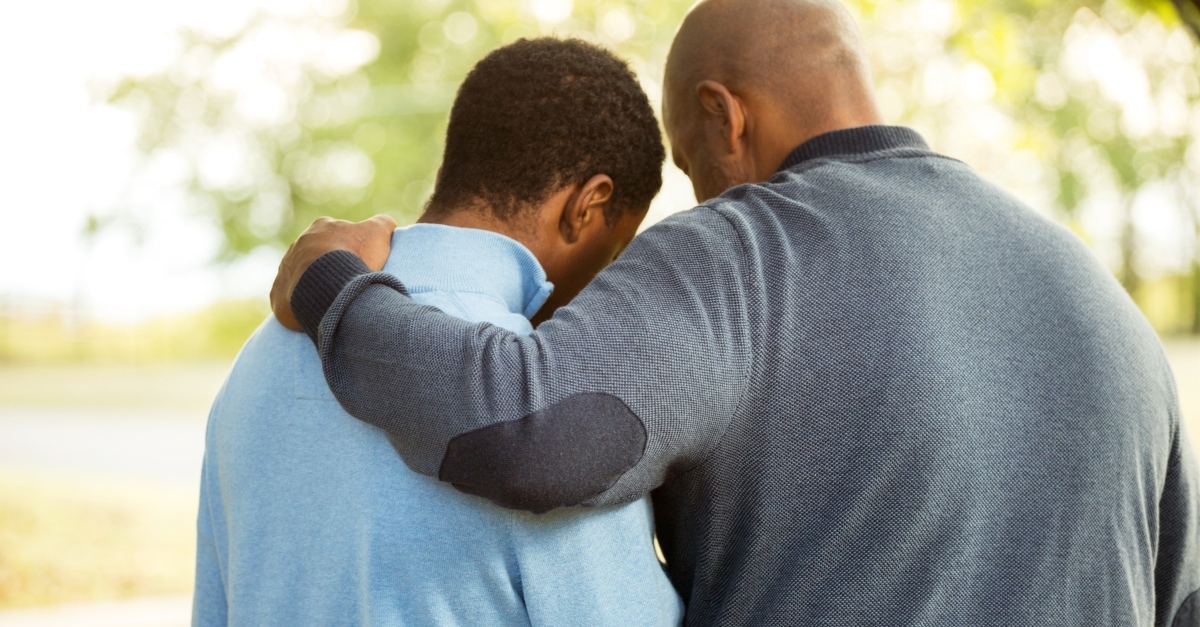 Photo credit: ©Getty Images/digitalskillet
Why Should We Do This?
There are two reasons why we should do this.
1. It demonstrates your love.
"This is how we know what love is: Jesus Christ laid down his life for us. And we ought to lay down our lives for our brothers and sisters. If anyone has material possessions and sees a brother or sister in need but has no pity on them, how can the love of God be in that person? Dear children, let us not love with words or speech but with actions and in truth" (1 John 3:16-18).
2. It demonstrates your faith.
"Suppose a brother or a sister is without clothes and daily food. If one of you says to them, 'Go in peace; keep warm and well fed,' but does nothing about their physical needs, what good is it? In the same way, faith by itself, if it is not accompanied by action, is dead" (James 2:15-17).
Bearing one another's burdens is where the rubber meets the road. It is where you don't just talk about your faith and the love you have for God's people. It is where you show it.
How Can We Bear One Another's Burdens in Our Modern Life?
Be a listener.
Many times we miss the opportunities to see the needs others are carrying because we don't take the time to listen. The truth about listening is that it takes focus and it requires you to pay attention to what someone else is saying. In the fast-paced world we live in, this can easily be overlooked. Let's all work on slowing down a moment and hearing what people are saying and what they are going through. You will be surprised how much you can learn if you would listen.
Be a connector.
Bearing the burden of another does not always mean you have to do the lifting yourself. Sometimes the weight is too great for you to bear, or honestly you might not be in a position to help, so what do you do? You become a connector. Maybe you can't carry the weight, but you know someone who can. If this is the case, then simply make the connection and you have done your part to help bear that person's burden.
Be available.
Let's be honest, bearing burdens takes time, work, and effort. Sometimes the situation may be dealt with quickly and others may take longer. The key is to be available so that no one gets lost in the shuffle.
I will never say that bearing burdens is easy. I will say however that it is necessary because this is what God desires of us. As I said at the beginning it is one of the beautiful aspects of our Christian life. Let's remember that when you do this, you are being Jesus' hands and feet to those who are in need of it. I am sure there are plenty of people who are carrying burdens right now who could sure use a hand to lift that weight off them. If you know someone in that situation, then be the one to help them through it. I can say from personal experience they will be eternally grateful.
Photo credit: ©Getty Images/kieferpix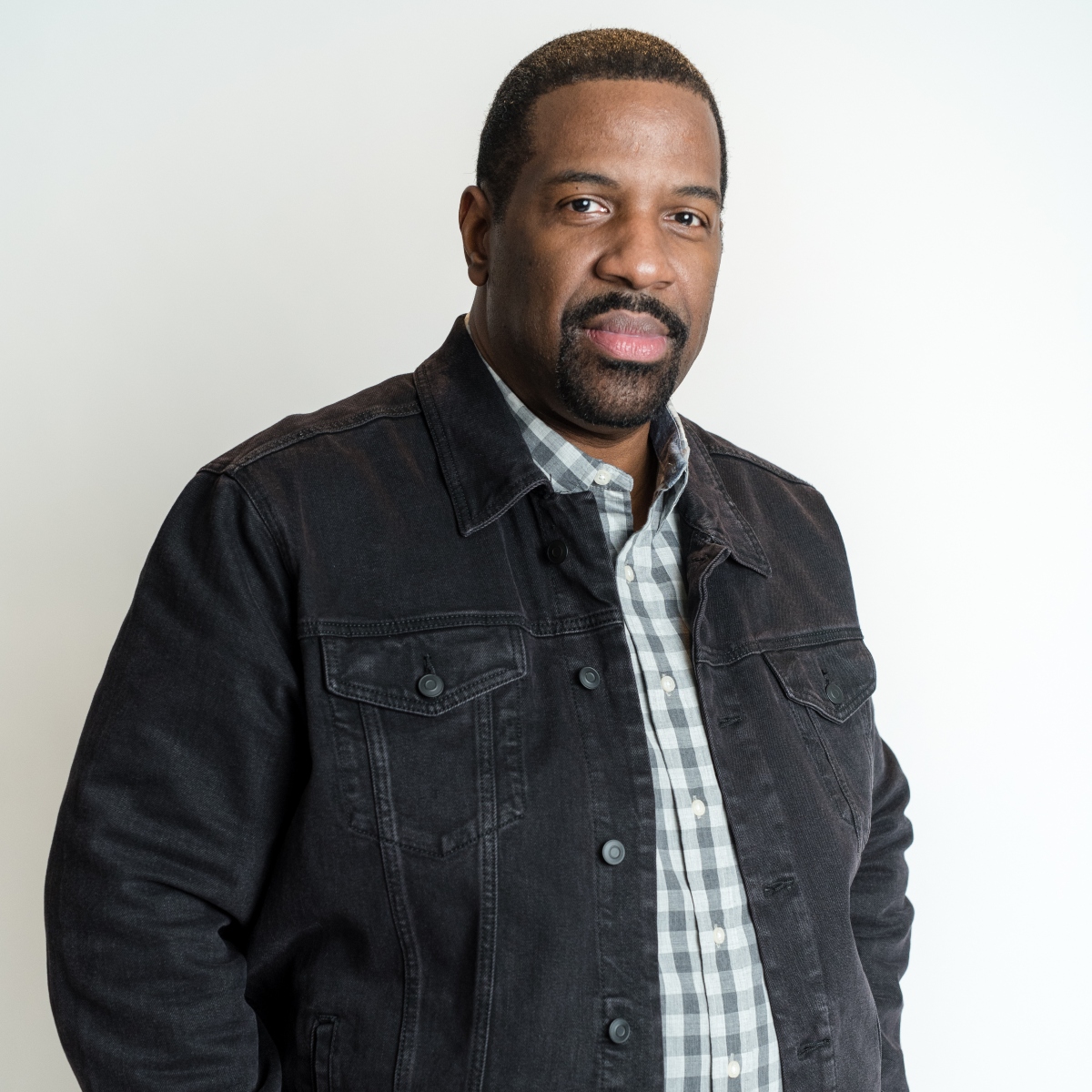 Clarence L. Haynes Jr. is a speaker, Bible teacher, and co-founder of The Bible Study Club. He is the author of The Pursuit of Purpose which will help you understand how God leads you into his will. His most recent book is The Pursuit of Victory: How To Conquer Your Greatest Challenges and Win In Your Christian Life. This book will teach you how to put the pieces together so you can live a victorious Christian life and finally become the man or woman of God that you truly desire to be. Clarence is also committed to helping 10,000 people learn how to study the Bible and has just released his first Bible study course called Bible Study Basics. To learn more about his ministry please visit clarencehaynes.com.
---
This article is part of our larger resource library of popular Bible verse phrases and quotes. We want to provide easy-to-read articles that answer your questions about the meaning, origin, and history of specific verses within Scripture's context. We hope that these will help you better understand the meaning and purpose of God's Word in your life today.
Listen to our Daily Bible Verse Podcast Now!
The views and opinions expressed in this podcast are those of the speakers and do not necessarily reflect the views or positions of Salem Web Network and Salem Media Group.