My mother taught me about the disciplines of faith early on, including giving. I first made money through babysitting, and whenever I brought payments home, Mom told me to put 10 percent in the church offering plate as tithe. While that was good to learn, it was mostly an obligation. God calls us to disciplines of faith, but he is ultimately interested in our hearts' motives. God wants us to obey from love, not obligation. That's why the apostle Paul writes in 2 Corinthians 9:7 "Each of you should give what you have decided in your heart to give, not reluctantly or under compulsion, for God loves a cheerful giver."
What does it Mean that God Loves a Cheerful Giver?
The church at Corinth was messed up. In his first letter to them, Paul deals with two people having a perverse sexual affair and the fellowship tolerating it under a false sense of love. But that's not all. Christians were suing one another and taking them to court. They were arguing over which spiritual mentor to follow instead of unifying under Christ alone. They were even getting drunk at communion. As I said, they were messed up.
Paul's second letter to them was a little better. Some things had improved, and in the latter part of the letter, Paul reminds them that they promised an offering to people in need. He explains the heart behind giving: God doesn't want it done out of obligation but from the right motivation.
God's people have heard this teaching before. In Exodus 25, when God instructed Moses about the tabernacle, he said, "Tell the Israelites to bring me an offering. You are to receive the offering for me from everyone whose heart prompts them to give" (Exodus 25:2). Even when establishing their laws, the Israelites were supposed to give from a willing heart.
Centuries later, the prophet Isaiah starts his book with a harsh message. First, God describes how sinful and desolate the people are. Then he tells them to stop sacrifices and worship ordinances, both regulations that he instituted. This religious activity had become detestable to God. "Your New Moon feasts and your appointed festivals I hate with all my being," God told them, "They have become a burden to me" (Isaiah 1:11-14).
The Israelites were living sinful lives while jumping through the religious hoops, making God sick. What does he want instead? He invites them to wash and make themselves clean, stop doing what is evil, learn to do right and do justice. Here, Isaiah defines justice as defending the oppressed, taking up the cause of the orphan and the widow (Isaiah 1:16-17).
Similarly, James explains our "pure and undefiled religion" is to take care of the fatherless and the widow and separate from the world's corruption (James 1:27). That means our religion can be defiled if it becomes a rote action apart from being generous to those in need. Specifically, we are generous by being a family to those who need one.
Paul was consistent with all Scripture when he said that each person should give not grudgingly or out of compulsion because God loves a cheerful giver. As his children, God wants us to give, but he wants the gift from a heart that understands the joy of the giving. And it is a joyful thing.
What Does the Bible Mean by Cheerful?
The Kingdom of God is not one of coercion. He isn't oppressive in his government. God is the one person powerful enough to force us against our will to do what is right, and he doesn't. That wouldn't be love; God doesn't want slaves. The devil makes slaves and places them in bondage. God wants children, lovers, partners, and friends.
The word used for "cheerful" in 2 Corinthians 9:7 is hilaros (doesn't have anything to do with "hilarious"). Hilaros means cheerful, without grudging, and it implies giving with a gracious attitude. Therefore, we are to give because God says so but also because we are willing and happy to do so.
Why would we be happy to give? I like my stuff. I like money. I like buying things for myself, maybe my family. If I give, then I have less, right?
That's not how it works in the Kingdom. In the Kingdom, it is more blessed to give than receive (Acts 20:35). We get more when we give. We are most like God when we give (John 3:16).
Paul includes this in 2 Corinthians 9. He gives us a principle of Truth: "He who sows sparingly will also reap sparingly, and he who sows bountifully will also reap bountifully" (2 Corinthians 9:6). After writing that God loves a cheerful giver, Paul continues that when we give cheerfully, "God is able to make all grace abound toward you, that you, always having all sufficiency in all things, may have an abundance for every good work" (v.8).
When we give, we receive more than was "lost." This is a principle of the Kingdom. Although I should obey, I don't have to give in simple obedience. God's rules are for our good, for our blessing (1 John 5:3). I can cheerfully give because I know that God will reward and bless accordingly. The more I give, the more he blesses, and according to verse 8, the more abundance I have to do the mission of God on the Earth.
Praise God! I may give to the church or the poor or otherwise of my time, money, or material goods, and it might feel like a loss. The truth is that to me, it is gain. The same goes for any giver who understands this idea.
Why is this understanding important to God? He doesn't want mindless simpletons. He is training us to rule and reign with him. We are meant to run the family business in Heaven with the Father and the Son. He doesn't need our money. He is using our generosity to teach us how the Kingdom works so we can reign with him (2 Timothy 2:12). Even more reason to be cheerful!
What Else Does the Bible Say about Giving?
The Bible gives some general ways to focus our giving.
First, we are to give to those who can't give back to us. Through giving to the poor (feeding the hungry, clothing the naked, etc.), we store up treasures and wealth in the eternal (Luke 12:32-34). That expresses in tangible ways the love of a God who gave to people who didn't deserve it and can't give back to him.
Second, we give to those who are leaders in the church, especially the ones that teach the Word of God (1 Timothy 3:1-7). Third, we provide for evangelists who spread the Gospel (1 Corinthians 9:14).
All of this is done through having relationship with others; it is personal. Jesus said to love our neighbor, and someone asked, "Who is my neighbor?" Jesus proceeded to tell the story of the Good Samaritan. After the religious leaders left a beaten man for dead, the Samaritan didn't call for an organization or the government to help. He helped. He paid for the man's care from his own account (Luke 10:25-37).
As Jesus described the judgment between the sheep and the goats, both saw the hungry and the naked. That's personal. Those who blessed Jesus were the ones that provided for the need.
5 Ways to Be a Cheerful Giver
A moment of honesty: This is a truth that takes time to manifest. We can say we believe that God will reward us for our giving, that it is more blessed to give than receive, but most of the time, we have to experience it to believe it. The faith to give and expect a future reward is a tentative one. But when we are faithful over time with sowing through generosity, we begin to see miraculous abundance in the reaping. And when we experience the blessing of sowing and reaping with giving, the joy is overwhelming. We really give cheerfully then!
Here are five ways to give cheerfully:
Understand the Father is training us to reign with him in the Kingdom.

Jesus did not just save us from Hell; he saved us for Heaven. He loves us as children. He disciplines us and trains us (Hebrews 12:6). That never feels fun, but God's goal is for our eternal benefit. Paul tells the church at Corinth that they can deal with disputes in the church because one day, "you'll judge angels" (1 Corinthians 6:3). The prison wasn't the final destination for Joseph, and God used that to strengthen and train him to rule Egypt (Genesis 47). God uses our generosity in current circumstances to prepare us for great things later.

Be expectant that God rewards our giving out of his eternal resources.

It's not for nothing. Despite how people react or respond, whether they appreciate it or spit in our face, generosity to others never goes unrewarded. Jesus taught that if a person gives a prophet a cup of water because he understands the gift of the prophet, then they both get the same reward (Matthew 10:42). To have faith, we must believe not only that God exists but that he rewards those that diligently seek him (Hebrews 11:6). The abundant reward is coming from God. Be content in that reality.

Give according to how much abundance we want in the future.

We sow into and reap from the eternal Kingdom by being generous with things we don't get to keep anyway. How awesome is that? My life is a breath, my bank account limited, my words few, but I can invest all of what I have into the Kingdom by loving others and meeting their needs. And I can't ever lose it! The question isn't "should I give?" or "will God reward me?" The question becomes, "how much of God do I want?" That's how much we give to others.

Give the best.

God gave the best he had. His only Son. The Old Covenant Law made it clear – give the firstborn of the flocks (Exodus 22:28) and the first fruits of the harvest (Leviticus 23:9-14). This reveals our faith. Do we believe that God will provide more? When we believe he is faithful to take care of us and even has better things ahead of us, we give our best to him.

Giving starts close to home.

We don't have to wait until the perfect voice from Heaven tells us every detail. There are needs around us – in our families, neighborhoods, communities, schools, and jobs. People are hurting and have needs. Start with the need you see and meet it. It doesn't have to be a career or your ultimate call. When Moses was at the burning bush and made excuses, God said, "What's in your hand? Give that." It was a staff, and Moses threw it down on the ground in front of him (local). And something supernatural happened (Exodus 3:1-15).
We don't have to be perfect at it to start. Start giving, be faithful, confidently expect that he will reward our efforts. God will lead us with more opportunities, one step at a time, all into a life of generosity that blesses us and others. We will be cheerful givers!
Peace.
Photo Credit: ©GettyImages/NoLiMiT_Bkk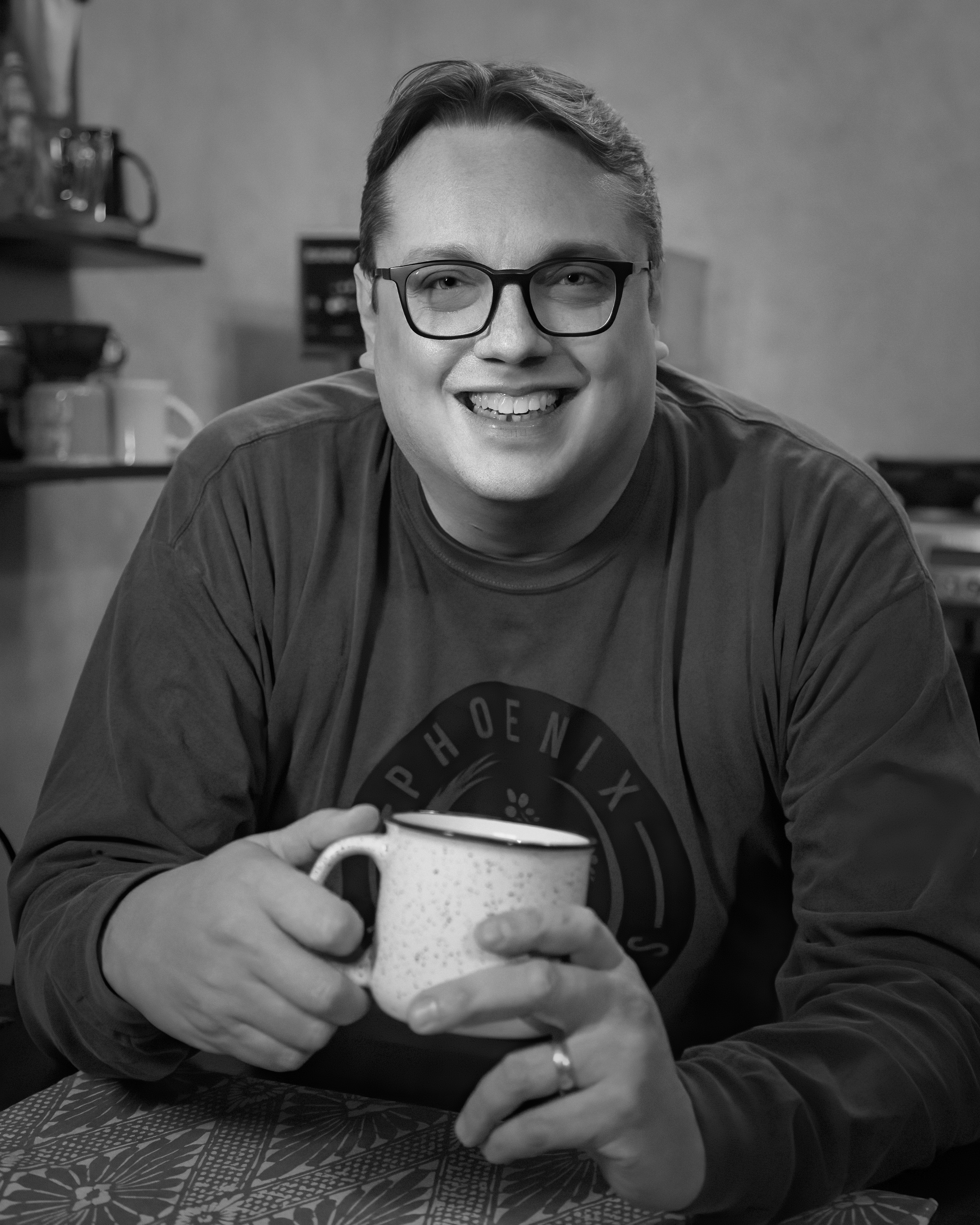 Britt Mooney (with his amazing wife, Becca) has lived as a missionary in Korea, traveled for missions to several countries, and now lives in Suwanee GA as a church planter that works bi-vocationally with Phoenix Roasters, a missional coffee company. He has a podcast about the Kingdom of God called Kingdom Over Coffee and is a published author with Say Yes: How God-Sized Dreams Take Flight.