Many people choose a reading plan to help them journey through Scripture over the course of several months or a year. Many others read straight from the Bible, bouncing around through different studies and searches. However you decide to read God's Word, it's helpful to have a tool for tracking your progress.
We have created a simple checklist to help you track your Bible reading, no matter which method you prefer!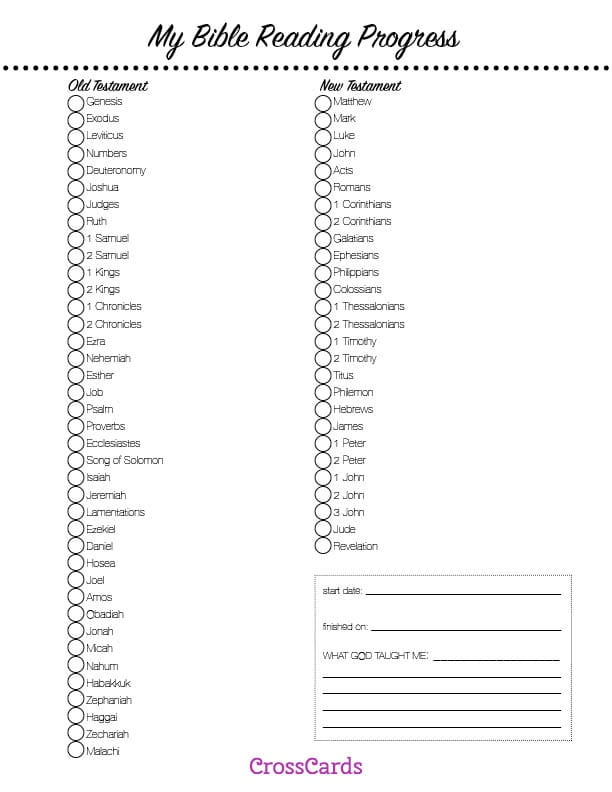 You can download the "My Bible Reading Progress" sheet here -- it's just one page you can easily print out, keep in the back of your Bible, and fill in as you complete each book of the Bible.
Once you've completed reading a book of the Bible, fill in the circle next to it, and move on to the next book you want to study, whether it's the next one in order or just one that God puts on your heart.
We hope that seeing those circles fill up over time is an encouragement to you as you continue to study Scripture and grow closer to God through reading his Word!
If you'd like additional resources for your Bible study, we also have created a helpful starter kit that you can download here -- it has tips for Bible reading, notes pages, and more.