Being a caregiver can be challenging and demanding. Assisting someone with daily activities, taking them to appointments or shopping, and offering emotional support calls for time and energy that often seems to be in short supply. Watching a family member or friend struggle, especially with an on-going condition, is an upsetting prospect.
When I was diagnosed with Rheumatoid Arthritis a few years ago, my husband became my caretaker. He initially embraced the role: lifting and carrying, opening containers, finding appliances and even a toothpaste dispenser that I could use, and listening patiently as I poured out my fears and frustrations. But as the months went on without much improvement in my symptoms, he started looking a bit weary. Eventually, he shared with me that he was discouraged because he couldn't take away my pain.
That may indeed be the hardest part of caretaking a loved one, to feel powerless to fix the situation and to wonder if you're making much of a difference. In those times it's important to remember that you are taking part in one of the most important ministries God has for His people - selfless serving.
God Is Our Caretaker
It might be helpful to see that God has modeled this work for us. All the way from Adam and Eve to the Apostle Paul and Christians today, Our Lord has provided for and protected those He loves. No need is too small or mundane for Him to respond to. Here is just a small sampling of how He has been, and continues to be, our Caretaker.
"Then the word of the Lord came to Elijah: 'Leave here, turn eastward and hide in the Kerith Ravine, east of the Jordan. You will drink from the brook, and I have directed the ravens to supply you with food there.' So he did what the Lord had told him. He went to the Kerith Ravine, east of the Jordan, and stayed there. The ravens brought him bread and meat in the morning and bread and meat in the evening, and he drank from the brook" (1 Kings 7:2-5).
"God heard the boy crying, and the angel of God called to Hagar from heaven and said to her, 'What is the matter, Hagar? Do not be afraid; God has heard the boy crying as he lies there' ... Then God opened her eyes and she saw a well of water. So she went and filled the skin with water and gave the boy a drink (Genesis 21:17,19).
"So do not worry, saying, 'What shall we eat?' or 'What shall we drink?' or 'What shall we wear?' For the pagans run after all these things, and your heavenly Father knows that you need them" (Matthew 6:31-32).
"And my God will meet all your needs according to the riches of his glory in Christ Jesus" (Philippians 4:19).
If you take a moment to consider the practical needs in your life that God has met, you'll no doubt feel gratitude for what He's done. Then you might start to see the little things you do as a caretaker in a new light, namely as a positive impact your presence can bring to someone who is struggling on their own.
We Are Created for Good Works
It's clear from these verses that actively showing love is close to God's heart. He views this work as part of our call as followers of Christ. In Acts, for instance, we see many examples of the disciples finding ways to watch over the daily needs of everyone in their church family. Scripture tells us again and again how we are to look for chances to reach out to others in this way.
"Whatever you did for one of the least of these brothers of Mine, you did it for Me" (Matthew 25:40).
"Anyone who does not provide for their relatives, and especially for their own household, has denied the faith and is worse than an unbeliever" (1 Timothy 5:8).
"Therefore, as we have opportunity, let us do good to all people, especially to those who belong to the family of believers" (Galatians 6:10).
Hopefully, knowing the importance of being a caretaker for someone you love is motivating. But that probably won't make the work any easier day-to-day. The good news is what God calls us to do, He gives us strength to accomplish.
Encouragement for Caregivers
My husband took his weariness to God in prayer. While nothing changed in our situation right away, he began to feel a new sense of peace and purpose. Though the burden didn't disappear, it became lighter to bear. During these times of prayer and study, he grabbed hold of some truths about how close God stays to caretakers and their charges.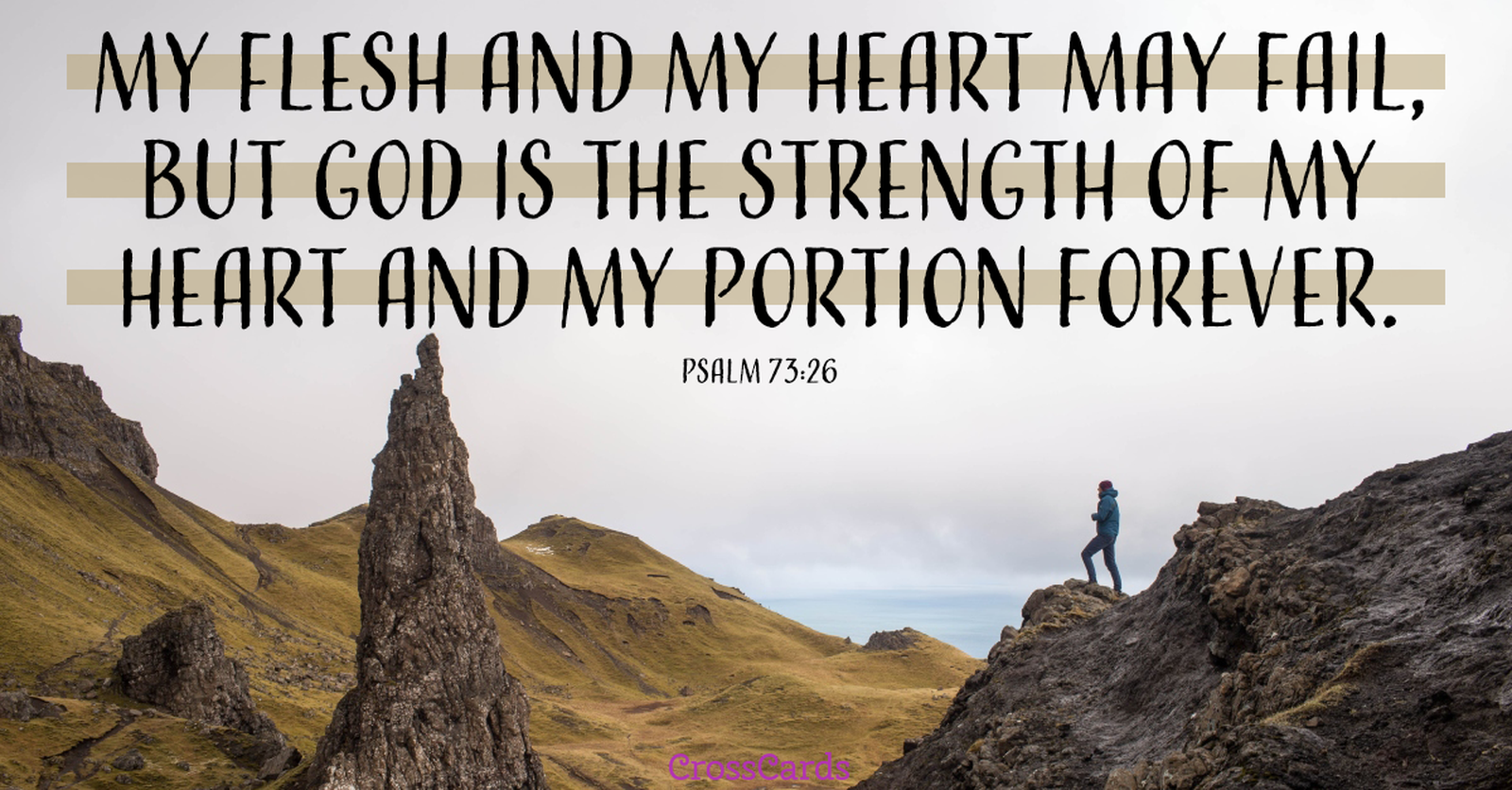 1. God sees your situation.
"But the eyes of the Lord are on those who fear him,
on those whose hope is in his unfailing love" (Psalm 33:18).
You may feel alone sometimes, but trust that you aren't. God is always watching over His people, and aware of what is happening in every life, to the smallest detail. He knows how much you are giving. He is grieved about the suffering of your loved one, but is pleased that you are willing to work so hard on their behalf.
2. God equips you for the work.
"I have chosen you and have not rejected you. So do not fear, for I am with you; do not be dismayed, for I am your God. I will strengthen you and help you; I will uphold you with my righteous right hand" (Isaiah 41:9-10).
You may sometimes grow tired of shouldering the burden of your loved one, but know that you have help nearby. God knows how you are made, and understands that your time, energy and ability has limits. As your unending source of grace, He can refill you anytime you need it.
3. God wants to minister to you in the midst of the trial.
"My flesh and my heart may fail, but God is the strength of my heart and my portion forever" (Psalm 73:26).
You may feel forgotten and left behind by life, but believe that you are always on God's heart. He promises to keep all His children in the palm of His hand, and to bless them even during times of trouble. He still has great plans for you.
How to Seek God in the Middle of Caretaking
Taking care of me at such a low point (and continuing to do so up till now) has been a big job. So how has my husband kept going for so long? He wisely realized that there was only one way, which was to lean on God. Here are some things that help him navigate each day:
Setting aside some time for quiet, even if it's only 5 minutes, to breathe deep and let the mind quiet down a bit.
Reading God's Word, even a verse or two at a time, to bring God's truth and perspective inside.
Sharing sadness, frustration or even anger with God, to be honest about any difficult feelings that come up.
Accepting God's provision and recognizing that He might work through His Spirit or His people to meet needs.
Spending time using God-given talents for personal enjoyment, even something as simple as singing a favorite tune while cleaning or adding some creativity into preparing a meal.
Through my own experience, I've grown to deeply admire those who do any kind of caretaking, whether by choice or by necessity. I want to share this verse from Colossians as a thank-you, and as a great reminder of all the ways you reflect God to people around you:
"Therefore, as God's chosen people, holy and dearly loved, clothe yourselves with compassion, kindness, humility, gentleness and patience. Bear with each other…" (Colossians 3:12-13).
None of us can do it perfectly, but when we agree to give out what we can on any given day to serve someone, God will honor those efforts, and multiply the blessings.
Photo credit: ©Getty Images/yacobchuk
---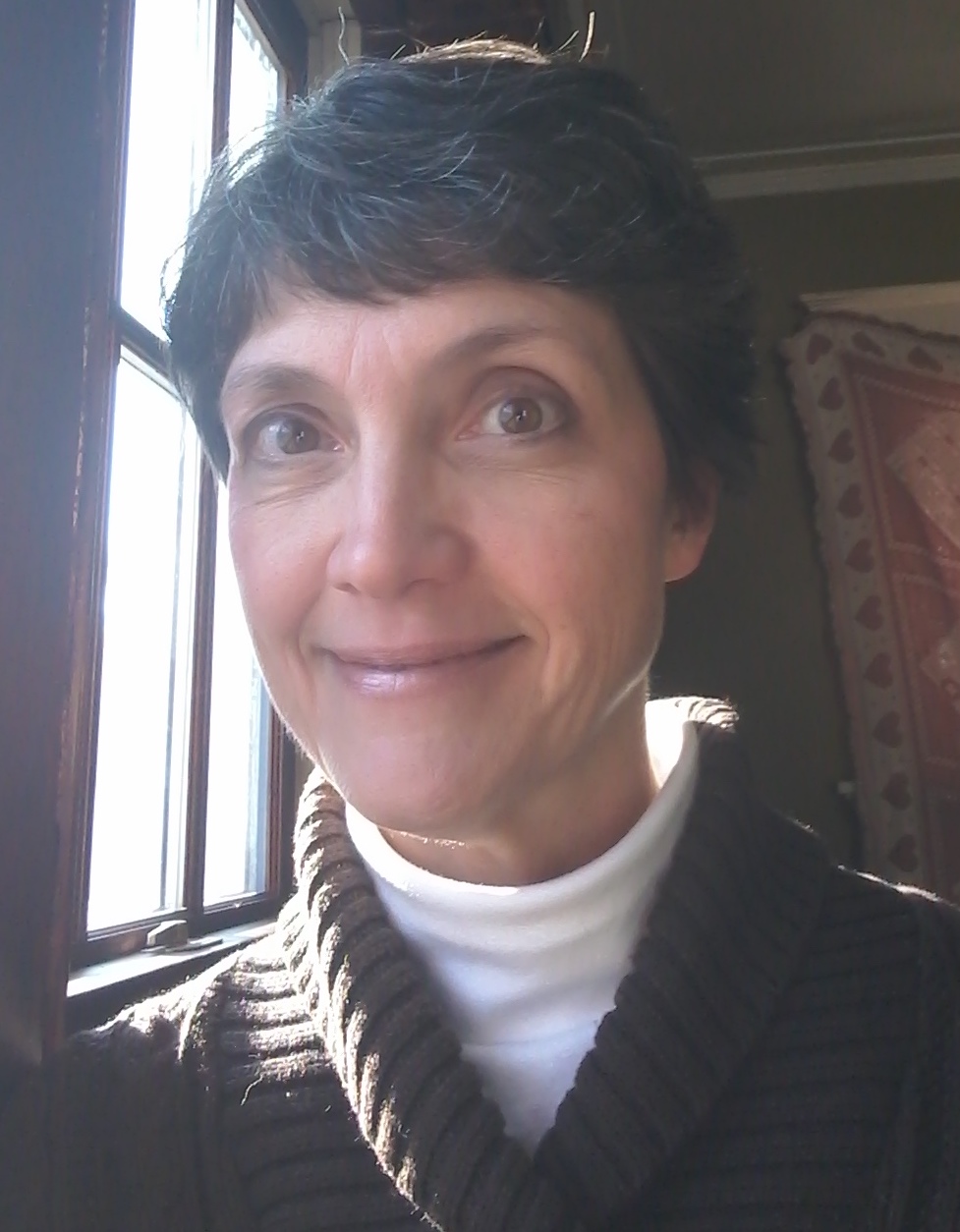 Heather Adams is an author, speaker, and singer living in Connecticut. Heather's passion is to equip and encourage believers to seek more of God's truth and to experience more of His joy each day. Her book, Bow Down: The Heart of a True Worshipper is a practical, 30-day devotional about worship based on the writings of King David. Heather's blog, Worship Walk Ministries, offers weekly Scripture passages and insights to ponder. A native New Englander, Heather is settling into her home in the South, trying out local foods and watching for the alligators that live nearby! You can connect with her on her website: heatheradamsworshipwalk.com