David and Bathsheba - Bible Story
Updated
September 28, 2022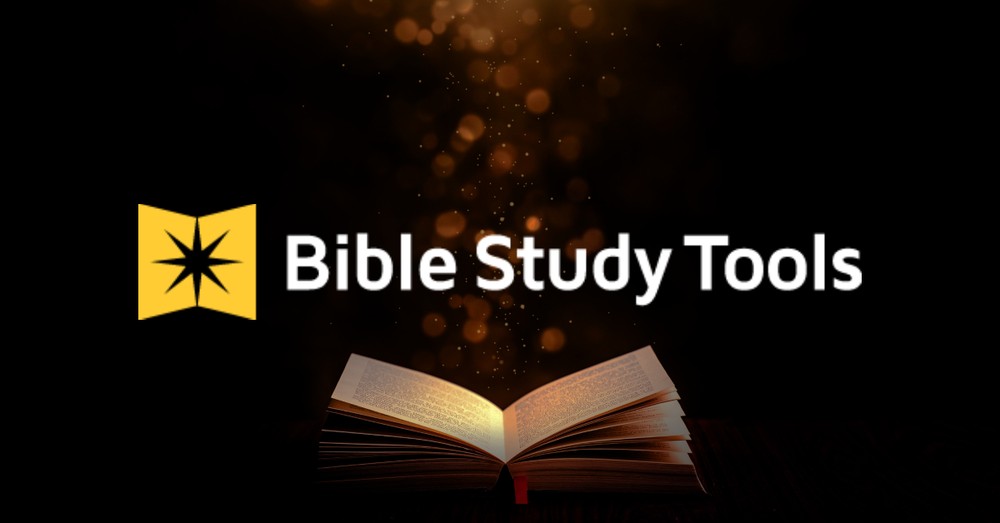 Bible Story of King David and Bathsheba, the Wife of Uriah
The story of David and Bathsheba reminds us of how great men who are called by God are still humans and struggle with sin. This is a summary of the Biblical account of David and Bathsheba. Read more in-depth Bible verses in the Scripture below and use the articles and videos to understand the meaning behind this teachable event in the Bible.
Adultery of David
The events begin with King David choosing to stay home in Jerusalem while he sent the rest of the Israelite army to fight other nations and kings. David is relaxing and walking on the palace roof when he sees a beautiful woman bathing on her roof. David was immediately drawn to her and sent messengers to find out who she was. The messengers returned and told David that her name was Bathsheba, the daughter of Eliam and the wife of Uriah. Despite David knowing that she was married, he sent for her and slept with her. Bathsheba later sends word to David that she was pregnant.
Uriah Sent to His Death
David was nervous that his sin of adultery would now be found out. The King called for Uriah to come home so that he could spend a night with his wife, Bathsheba, and cover up the sin that Bathsheba was pregnant with David's child. However, Uriah refused to sleep with his wife while his fellow men were off fighting. David was filled with anger that his plan did not work. When Uriah went back to war, King David sent a note to the army commander with instructions to have Uriah put at the frontline and to withdraw so that he would die. Bathsheba mourned her husband's death and was then brought to King David to be his wife.
The prophet Nathan visited King David and told him of the Lord's disapproval and displeasure with David. Even though David repented of his sin, Nathan told David that the son Bathsheba was expecting would die.
Bible Commentary on David and Bathsheba
Observe the occasions of David's sin; what led to it. 1. Neglect of his business. He tarried at Jerusalem. When we are out of the way of our duty, we are in temptation. 2. Love of ease: idleness gives a great advantage to the tempter. 3. A wandering eye. He had not, like Job, made a covenant with his eyes, or, at this time, he had forgotten it. And observe the steps of the sin. See how the way of sin is downhill; when men begin to do evil, they cannot soon stop. Observe the aggravations of the sin. How could David rebuke or punish that in others, of which he was conscious that he himself was guilty?
Giving way to sin hardens the heart, and provokes the departure of the Holy Spirit. Robbing a man of his reason is worse than robbing him of his money, and drawing him into sin, is worse than drawing him into any worldly trouble whatever. ~ Excerpt from Matthew Henry's Commentary on 2 Samuel.
Who Were David and Bathsheba?
The tragic story of David and Bathsheba is told in 2 Samuel 11-12:25. At David's instigation, Bathsheba is brought to him, and "he lay with her" (2 Samuel 11:4), the consequences of which resound in history. Nowhere in Scripture does it say Bathsheba was a willing participant in this sin; only the actions of David are mentioned. It's understandable that at the beckon of a king, a person could be afraid not to appear before him nor object to his wishes. We do not know. But from that time on, David and Bathsheba are linked via that sin, despite the eventual good that came from their later union as husband and wife.
Before David became Israel's second king (after God rejected Saul), he was a shepherd (1 Samuel 17:12-15), slew mighty adversaries (1 Samuel 17:23-51), and was a mighty man of battle (1 Samuel 18:5). The great-grandson of Boaz and Ruth, David was of the tribe of Judah and was born in Bethlehem (and he is in the genealogy of Jesus Christ). To say David is special is understating his role in God's story because he was an anointed one (1 Samuel 10:1), and he was Israel's greatest king. He won numerous battles and made a united Israel a daunting nation as he enlarged its land and military power, all while directing his people to God.
Bathsheba, as we learn in 2 Samuel 11, was Uriah the Hittite's beautiful wife and the daughter of Eliam. Over the course of his life, David had at least eight named wives, Bathsheba being his eighth. After the death of their first child, Bathsheba conceived Solomon. Later in life after David's death, Bathsheba counseled Solomon (1 Kings 2:13-24).
What Happened in the Story of David and Bathsheba?
To better understand the ramifications of his sin, let's look at David and his position as a man "after God's own heart" (1 Samuel 13:14, Acts 13:22). "In the spring of the year, the time when kings go out to battle, David sent Joab…But David remained at Jerusalem" (2 Samuel 11:1, 1 Chronicles 20:1). David, "arose from his couch and was walking on the roof of the king's house" and as he looked, he saw a woman bathing, "and the woman was very beautiful" (2 Samuel 11:2). He asked about her and found she was Bathsheba, the daughter of Eliam, and the wife of Uriah the Hittite. David sent messengers, and, as we saw before, had her brought to him and he lay with her.
She soon discovered she was pregnant by David, and he tried to conceal his wrongdoing by ordering Uriah back from battle in the hopes he would lay with his wife, Bathsheba. Uriah proved noble and refused to find comfort while his comrades were in the fields of war (2 Samuel 11:11). Ironically, this was also in accordance with the Law regarding purification in times of war (Deuteronomy 23:9-11). In this instance, Uriah the Hittite proved more righteous than King David, a Jew who was God's anointed.
Undaunted, David had Uriah sent to the front line, where the hardest fighting took place so he would be struck down and die, which is what happened (2 Samuel 11:15-17). Uriah's dignity brought about his death, while David's transgression ended with the death of his and Bathsheba's first child.
David took Bathsheba as his wife after her time of mourning for Uriah's death, but "the thing that David had done displeased the Lord" (2 Samuel 11:27). David and Bathsheba's son was born, but "the Lord struck the child…and it became ill" (2 Samuel 12:15). David pleaded with God and fasted, to no avail. The child died (2 Samuel 12:16-19). David "comforted Bathsheba his wife…and later "she bore a son…Solomon" (2 Samuel 12:24).
What Were the Consequences of David's Actions?
There is no getting around the fact that—even though David was "a man after God's own heart (1 Samuel 13:14, Acts 13:22)—he abused his power and dishonored God's law.
Before his encounter with Bathsheba, David's arc went from achievement to achievement. He slew beasts, defeated Goliath, was heralded by the people in song as a mighty warrior (1 Samuel 21:11), and became King of all Israel and Judah. After his transgression, however, his life was fraught with pain and betrayal. David and Bathsheba's son died. His daughter, Tamar, was raped by David's son, Amnon, who was then murdered by her brother, Absalom. Absalom betrayed David and went after the kingship in a stunning coup d'état. Absalom also raped his father David's concubines and expelled David to exile. David is eventually restored but is bitter and left instructions with Solomon to exact revenge on his enemies. Even after his death, Adonijah, another son, is murdered in the conflict for succession.
In 2 Samuel 12:5-6, David reacts to the parable Nathan shared about a rich man who, for the pleasure of a traveler, took a poor man's beloved pet ewe lamb instead of one of his own and had him prepared for the traveler's supper (2 Samuel 12:1-4). Nathan said, "As the Lord lives, the man who has done this shall surely die! And he shall restore fourfold for the lamb, because he did this thing and because he had no pity" (emphasis mine). This was in answer to Nathan telling him the sword would never depart from his house, and though David manifested his sin in secret, the Lord would raise up adversity against him "before all Israel" (2 Samuel 12:7-10, 11-12).
The fourfold restoration reference may be in allusion to the ensuing deaths of David's four sons: (Bathsheba's first son (2 Samuel 12:18), Amnon (2 Samuel 13:28-29), Absalom (2 Samuel 16:14-15), and Adonijah (1 Kings 2:25).
Also, it is a possible allusion to four disasters that marked the final years of David's reign: Tamar being raped by her brother, Amnon (2 Samuel 13:1-22) and Amnon's death at the hands of his brother, Absalom (2 Samuel 13:23-33), Absalom's traitorous rebellion (2 Samuel 15:1-18:8) and his death by Joab (2 Samuel 18:9-19:8), Sheba's rebellion (2 Samuel 20:1-22) and the plague which followed David's census (2 Samuel 24:1-25), and Adonijah's conspiracy to clutch the throne, which endangered Solomon's and Bathsheba's lives (1 Kings 1:1-53).
8 Important Lessons from the Story of David and Bathsheba
Forgiveness does not always mean no consequences (2 Samuel 12:13-14).
David fasted and prayed for his and Bathsheba's son, yet after the son died, David worshiped the Lord and acknowledged what he knew of Him (2 Samuel 12:20-22). Are we in the place of God that we should expect Him to grant a "yes" to every petition? Absolutely not. David understood that, as should we. Sin equals consequences, as we saw for David. Our sins not only affect us, but they also affect others.
No sin escapes God's notice.
Nathan the prophet told David, "Therefore, the sword will never depart from your house" (2 Samuel 12;10). God is omniscient. He clearly sees everything transpiring throughout the universe (Hebrews 4:13). Christians should care about their sin because they will give an account to God (Romans 14:12), which indeed is terrifying.
We cannot control the effects of our sin, and all sin affects others.
David could not control the grief which resulted from his sin, either for himself or Bathsheba, nor could he prevent the child's death. He in no way could influence God's response, and he couldn't control the family turmoil, etc. Temptation often encourages an arrogant approach to things where we think we have more control than we—in reality—do.
Sin must be confronted. David—in confession of his egregious sin—worshiped the Lord and asked God to cleanse him (Psalm 51). Nathan possibly risked his own life when he confronted David, but David knew his sin was against God, and he also regarded God as the only One who could forgive him. We too can go to God—with a contrite spirit—a broken and contrite heart (Psalm 51:17). When we sin, we must acknowledge we are first sinning against God, and then we confess our sins against others. Christians often need another brother or sister to point out their sin either due to pride or ignorance (Galatians 6:1).
Everyone is capable of great evil. David, a man chosen by God to lead a unified Israel—a man God called one after His own heart—committed adultery and murder. Paul, perhaps the greatest Apostle, ravaged the early Christian church as Pharisee, Saul, and oversaw the stoning death of Stephen. Saul met Jesus on the road to Damascus and was changed forever. Countless murders and other evil actions are committed every day, some in secret, some openly.
God works through all things (Psalm 51, 2 Samuel 12:24, Romans 8:28). In recognition of Who God is (sovereign, omnipotent, omniscient, omnipresent, holy, etc.), we, as believers in the Lord Jesus, can trust God to care for us (1Peter 5:7) and to glorify Himself. No matter to what depths we sink, God will forgive us when we come to Him with confession and repentance (1 John 1:9). God used David's sin to inspire him to write Psalm 51, which has helped countless Christians who grieve over their sin.
Sin is never satisfied (Genesis 4:7, 2 Samuel 12:6-9). Sin is bondage to that which opposes God. A sinful lifestyle, by its very definition, is always seeking for more—more money, more pleasure, more escapes, etc. As believers in Jesus Christ, we find abundant life in Him (John 4;14, 10:10). Without faith in Jesus, we will never know the freedom of belonging to the Lord.
God hears our prayers and brings us comfort (Psalm 51:12, 17). David was remorseful and knew he had sinned against the Lord. With an attitude of repentance and full trust in God, we can rest assured He will not only forgive us, but He will also comfort us, just as He did with David.
Photo credit: iStock/Getty Images Plus/JadeThaiCatwalk
Read more about David and Bathsheba and see how even though God can always forgive, there will still be consequences for our sinful choices. Also browse related articles, podcasts, and sermons for more Bible study resources about this story: