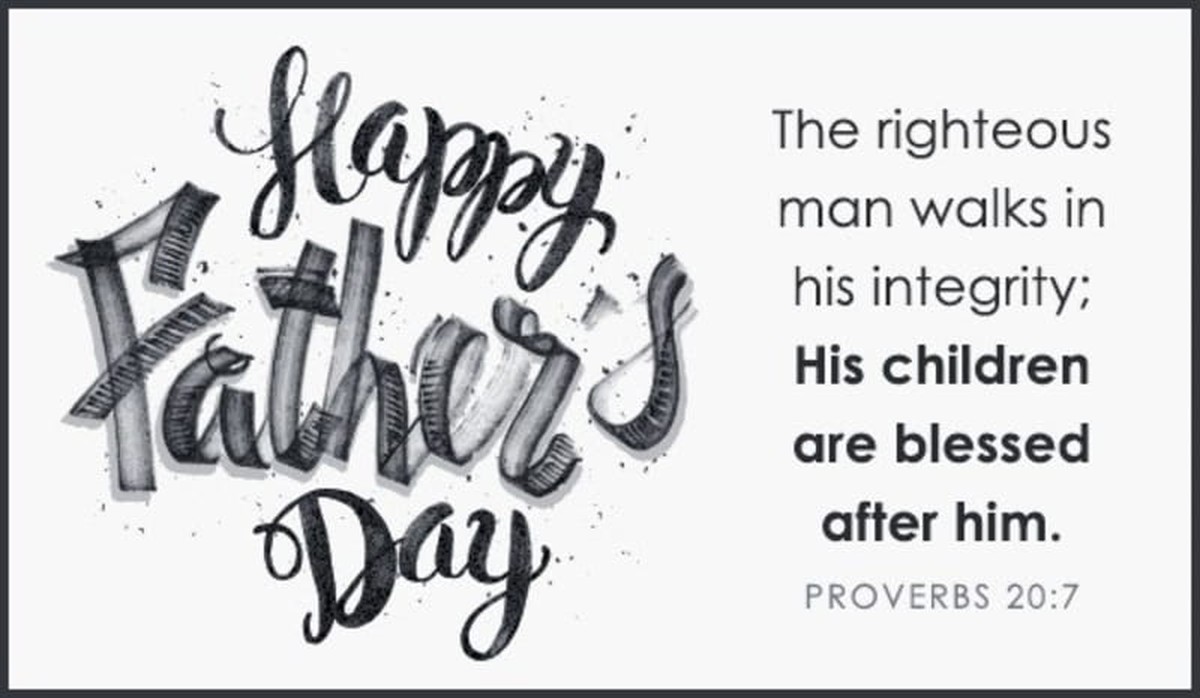 Bible Verses About Father's Day: Scriptures Quotes to Celebrate Fathers!
Celebrate Father's Day and all fathers with these Bible verses about being a godly dad and husband. These passages of Scripture declare what God intended for men and how we can celebrate our fathers.
Find a great Bible verse to include in a greetings card for the father in your life or to send them in a text or phone call. Share your love and God's love for your father or husband with a scripture quote! Let us give thanks to God the Father and His Son, Jesus Christ, who showed us the way to live in righteousness, and whose love endures forever.
"The father of the righteous will greatly rejoice; he who fathers a wise son will be glad in him." (Proverbs 23:24)
"Honor your father and your mother, that your days may be long in the land that the Lord your God is giving you." (Exodus 20:12)
Find a scripture quote in our collection of Bible verses for Father's Day to share with him below: